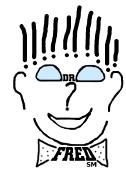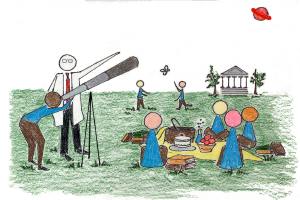 A Day With Dr. Fred
THE TRUTH ABOUT SPACE ALIENS:
What We Know and Don't Know About Life on Other Worlds
This program is based mainly on Dr. Fred's book for young readers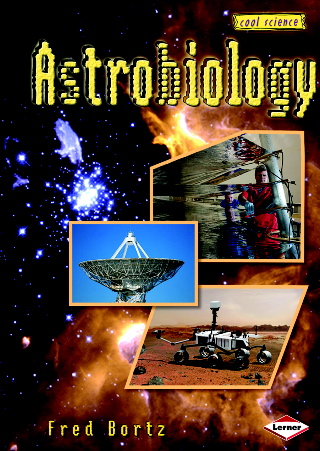 ASTROBIOLOGY by Fred Bortz
(Lerner "Cool Science" series, ages 10-up)


Click the cover to learn more about the book.

Or click here to learn more about "A Day With Dr. Fred."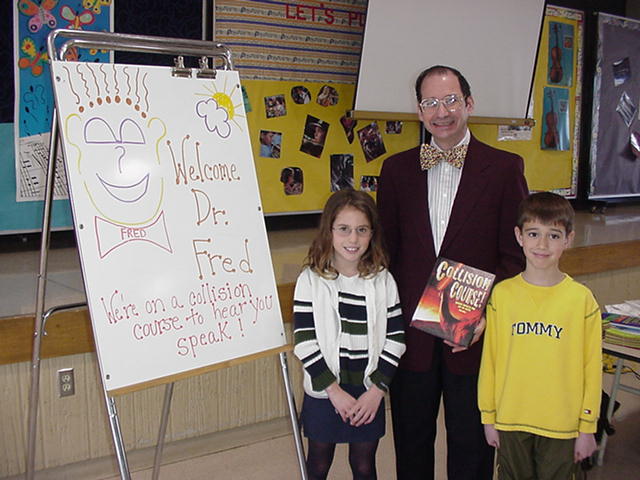 "Dr. Fred" at Nye Elementary School, Hummelstown, PA, March 23, 2001
---
Text copyright 2007-11 by Alfred B. Bortz, all rights reserved
---

[Dr. Fred's Office |What's New? | Meet Dr. Fred! | Books By Dr. Fred | Ask Dr. Fred |
School Visits | Dr. Fred's Certified Children's Books | Science Project Discussion Area | Links To Fellow Writers ]
---
Dr. Fred logo and art may not be reproduced in any form for commercial or educational use without the written permission of its owner, Alfred B. Bortz.