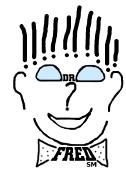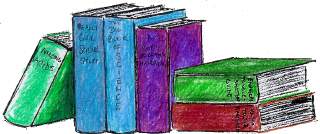 ASTROBIOLOGY by Fred Bortz (Lerner "Cool Science" series, available fall 2007, ages 10-up) Full color, reinforced library binding, ISBN#0822567717.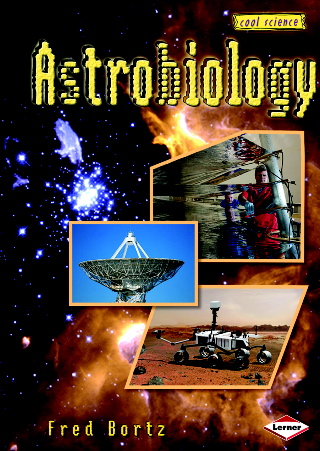 Click here to shop for this title in hardcover or paperback at Amazon.com.


---
Ke$ha "We R Who We R" parody - "Astrobiology" by Jank on YouTube

Are we alone in the universe? Find out all about the search for extraterrestrial life in this educational parody of Ke$ha's hit song, "We R Who We R."
---

Read a rave review from the Children's Literature Comprehensive Database (CLCD) by Pat Trattles at the Borders.com site. She concludes: "a great reference source for budding scientists in late elementary and early middle school. Bortz has hit a home run with this one."

Sets of paperbacks are available from Lerner Classroom. Search for Astrobiology when you get to the site.

Back cover summary:
Are we alone in the universe? Is Earth the only suitable planet for life? These questions motivate astrobiologists, scientists who search for life in the universe. Astrobiologists compare life on Earth to signs of life on other planets. They test meteorites for alien bacteria. They collect soil and atmospheric samples from other planets. They study space mission photographs. And they listen for signals from alien civilizations on enormous radio dishes. Learn all about astrobiologists' amazing research in this fast-paced peek into the future of science.



Interested in a unique school visit?

Consider "A Day With Dr. Fred," now featuring a presentation called "The Truth About Space Aliens," based on Astrobiology


---

Visit the homepage of NASA's Astrobiology Institute, which featured Astrobiology on its Teacher Resources Page.


---
Click here for Amazon.com's "Search inside the book" (Astrobiology covers, table of contents, index, sample pages).
---
WATCH THIS WEBPAGE FOR FURTHER INFORMATION
---


Text copyright 2007-10 by Alfred B. Bortz, all rights reserved
---

[Dr. Fred's Office |What's New? | Meet Dr. Fred! | Books By Dr. Fred | Ask Dr. Fred |
School Visits | Dr. Fred's Certified Children's Books | Science Project Discussion Area | Links To Fellow Writers ]
---
Dr. Fred logo and art may not be reproduced in any form for commercial or educational use without the written permission of its owner, Alfred B. Bortz.