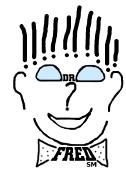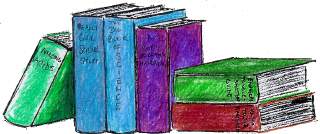 TO THE YOUNG SCIENTIST: REFLECTIONS ON DOING AND LIVING SCIENCE by Fred Bortz (Franklin Watts, 1997, ages 12-up, 128 pp.) Reinforced library binding, ISBN#0-531-11325-7


Click here to shop for this title.


Summary:
Successful scientists and engineers see their work as one important aspect of a full life. They enjoy the process of discovery and/or creation, and know that their work has the potential to make a difference in the lives of many others. A life in science or technology can be rich, interesting, and rewarding. The work is challenging, significant, and -- most important -- a very human endeavor, with all the positives and negatives that go along with that phrase.

The book presents a mural of the scientific life, with each chapter illustrating one or more aspects of that life by example. Each section of the mural is colorful, distinctive, and appealing; but only when seen in its totality does its broad message emerge. Each chapter tells the story of one very interesting scientific or technological area and profiles one or more exemplary individuals making significant contributions to that area.

The selected individuals are all personally exemplary. They include a few whose names and work are famous; the work of most, however, is well known only to their professional peers. They include both men and women and people of diverse ethnic backgrounds. Their work covers a broad range of fields: physical sciences, life sciences, social sciences, and technology.


Chapter Outline:
Introduction: Personal Reflections on Doing and Living Science
The author's brief personal observations of careers in science and technology: stereotypes vs. facts; science and technology as human activities; asking "important" questions; the significance of models in scientific thinking and in productive living. This invites the readers to treat the book as the beginning of a personal research project.
Chapter 1, Carolyn and Eugene Shoemaker: Preparing for the Unexpected
Carolyn and Eugene Shoemaker were well known in their fields, but a chance event launched them to public fame: Comet Shoemaker-Levy 9 crashed into Jupiter in July 1994. In this interview, they discuss their achievements, their love of science, and their reaction to unexpected public acclaim. Among the topics discussed are Carolyn Shoemaker's late entry into science (after 50 years old) and her comet-hunting record, and Eugene Shoemaker's pioneering work in identifying impact craters on Earth and his unfulfilled dream of being the first geologist on the Moon. (Eugene Shoemaker died in an automobile accident while exploring an impact crater in Australia in July, 1997)
Chapter 2, Frank Asaro and Helen Michel: What Killed the Dinosaurs?
The discovery of unexpectedly large amounts of the trace metallic element iridium in the cretaceous-tertiary (K-T) boundary layer of sediments throughout the world, led a group of scientists to speculate that a cataclysmic event, such as the impact of a comet or asteroid, led to the sudden and severe climatic change that caused the extinction of large numbers of species on Earth, ending the period of the dinosaurs. From speculation, this idea has now grown to be a nearly universally accepted theory. The interviewees provide personal insights into the development and eventual acceptance of a revolutionary new "paradigm."
Chapter 3: Richard Smalley and his Bucky-Stuff
Buckminsterfullerene is a nearly spherical molecule composed of sixty carbon atoms arranged in the pattern of hexagons and pentagons found in a geodesic dome or a soccer ball. First imagined in the early 1980s, Dr. Richard Smalley of Rice University named the molecule in honor of the famed architect of geodesic domes, R. Buckminster Fuller. Smalley and two colleagues, who shared the 1996 Nobel Prize for chemistry for this work, earned the right to name the molecule after their group first synthesized it in minuscule amounts. A few years later, quite serendipitously, a group of physicists studying interstellar dust discovered a technique to make bulk quantities of C60 and similar molecules of 70, 84, or more carbon atoms. This discovery, announced in the fall of 1990 when the author's first book, Superstuff!, had just been published, opened up a world of possibilities that are only now being explored. This topic offers an opportunity to show the role of serendipity in science and the importance of being alert to the unexpected.
Chapter 4, Mapping What Makes Us Human: The Human Genome Project
The Human Genome Project is one of the largest and most significant research efforts in science today. Because of the level of funding for this project, and because of the potential for both application and abuse of the knowledge to be gained from it, controversy and excitement swirl. Three interviewees were asked to reflect both on the excitement of the work and the challenges of dealing with the social questions that it raises.
Chapter 5, Patricia Wattenmaker: Piecing Together the History of Civilization
In this interview, a young University of Virginia Anthropology Professor describes her chance discovery of a previously unknown large Sumerian city in Southeastern Turkey. In her doctoral research, she had found, in a presumably rural area, evidence of a very early urban economy where none was expected. Yet she never expected to find the large central city, assuming it had been buried by subsequent settlements. While looking for something else, she found the suspected urban center, and it has transformed her career.
Chapter 6, Roberta Nichols: Racing to Find the Engine of the Future
Roberta Nichols, a sixty-five year-old retired engineer, led the Ford Motor Company's research into the development and use of alternative fuels for automotive engines. In addition, she held, for three years, the world record for speed in a particular class of powerboat. Besides its environmental angle, this chapter explodes the stereotype of the scientist as a single-minded male "nerd" in labcoat and glasses.
Chapter 7, Indira Nair: Ethics, Controversy, and Living the Questions
Among the author's former colleagues at Carnegie Mellon University, Indira Nair is most frequently cited as not only a role model but also a life model. Indira is a first-rate researcher: she was one of the authors of the widely circulated Office of Technology Assessment report on biological effects of low-frequency electromagnetic fields. Should you sleep under an electric blanket or close to an electric alarm clock? Indira can tell you what the scientific evidence suggests. Indira is also a great teacher (winner of the 1993 Doherty Prize for sustained excellence in education, Carnegie Mellon's highest teaching award) and an incomparable human being. She challenges her students with ethical dilemmas at the interface between technology and society, and accepts nothing less than well-thought out answers.
Conclusion: Now Comes the Hard Part
Recapitulating the "book as research project" invitation of the introduction, this very brief closing chapter challenges the readers to go beyond this limited group of scientists and begin to explore other lives in science, including their own.
For a newspaper profile of the author and a review of TO THE YOUNG SCIENTIST, click here.
---
Text copyright 1999 by Alfred B. Bortz, all rights reserved
---

[Dr. Fred's Office |What's New? | Meet Dr. Fred! | Books By Dr. Fred | Ask Dr. Fred |
School Visits | Dr. Fred's Certified Children's Books | Science Project Discussion Area | Links To Fellow Writers ]
---
Dr. Fred logo and art may not be reproduced in any form for commercial or educational use without the written permission of its owner, Alfred B. Bortz.