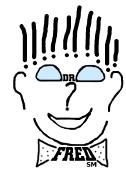 INVESTOR'S BUSINESS DAILY
"Leaders & Success" page article
November 2, 2000
Learning from Failed Ideas
by Linda Stockman-Vines
When the Tacoma (Wash.) Narrows Bridge was being built in the late 1930s, the aim was to erect the most graceful, flexible suspension bridge ever.
Unfortunately, the unusual sleekness and flexibility of the bridge eventually allowed it to crash into the waters of Puget Sound south of Seattle nearly 60 years ago, on November 7, 1940. The bridge had opened July 1, 1940.
Led by Latvian-born engineer Leon Moisseiff, the bridge designers "wanted to make their bridge as spectacular as the narrows it spanned," explained Fred bortz, a Monroeville, Pa.-based physicist and children's science author in his book "Catastrophe! Great Engineering Failure and Success."
"They hoped it would become a tribute to human ingenuity and imagination," Bortz wrote.
Different Roadway Support
The bridge's roadway was placed on a framework of vertical steel girders that were 8 feet tall.
Bortz said, "That was a change in design from bridges like the Golden Gate" in San Francisco, completed in 1937. The traditional bridges supported their roadways with boxlike open trusses of steel bars stretching 20 to 30 feet underneath the roadway, with bars connected "much like a toy Erector set."
The Tacoma design was less expensive and more graceful, looking "like narrow ribbons floating on the air," as Bortz put it.
For drivers, however, the beauty wasn't always easy to appreciate. The roadway's lightness and flexibility caused it to undulate whenever a strong breeze blew in the Seattle-Tacoma area, earning the bridge the nickname "Galloping Gertie."
"On calm days, the roadway . . . was flat and steady," Bortz wrote. "But when the wind kicked up, the bridge deck resembled the waves on the water below, rising and falling gently and rhythmically. Its peaks were so high and its valleys so deep that drivers would see the cars ahead disappearing and then reappearing as they rose and fell."
On the day the bridge collapsed, its twisting motion in the face of 42-mile-an-hour winds caused officials to close it to traffic; only a cocker spaniel, trapped in a stalled, abandoned car, was left on the bridge when it gave way.
Professor Burt Farquharson of the University of Washington, an engineer interested in making the bridge less susceptible to wind, was studying the bridge's movements the day of the collapse. As a result, he was able to film the entire event, giving engineers an important resource to study while they tried to determine what went wrong.
A clip of the professor's film at www.eng.uab.edu/cee/reu_nsf99/tacoma.htm can be seen on the Internet.
The failure of Galloping Gertie led to advances in the science of bridge building.
Today, "No one would think of designing a suspension bridge without doing a full aerodynamic analysis. And no one would think of building one without first testing a laboratory model," Bortz wrote.
Failed ideas offer many lessons to innovators who take the time to study them, he says. Here are a couple:
¥ A simple idea is not always simple to carry out. Avoid implementation problems by making a list of things that might go wrong and finding ways to prevent them from happening, he advises.
¥ Small changes can have large (and fatal) consequences. Two sky-bridge walkways collapsed during a dance in the year-old Kansas City, Mo., Hyatt Hotel in 1981, killing 114 people and injuring 200.
What caused the collapse? A simple substitution in material -- two short rods were used instead of a long rod in key areas when the walkways were being built.

In the changed design, the upper-level walkway hangs from the top of the atrium on one set of short rods, and the lower-level walkway hangs from the upper-level walkway on the other set, Bortz explains.
Since the upper-level walkway wasn't designed to support its own weight plus the weight of the lower-level walkway and a floor full of dancing people, it collapsed.
---
© 2000 Investor's Business Daily, Inc. The content contained in this book, Web site and all affiliates of this company is not endorsed, reviewed by or affiliated with Investor's Business Daily. You may not copy, modify, redistribute, or display these materials without the written consent of Investor's Business Daily. Investor's Business Daily and its licensors expressly disclaim any express or implied warranties or representations regarding the accuracy, completeness, timeliness, or reliability of information, facts, views, opinions or recommendations contained in this publication. These materials shall not be deemed to be giving investment advice, or advocating the purchase or sale of any security or investment and nothing contained herein is to be construed as a recommendation to buy or sell any securities.
---
Catastrophe! is available at Amazon.com in both hard cover and paperback.
---

[Dr. Fred's Office |What's New? | Meet Dr. Fred! | Books By Dr. Fred | Ask Dr. Fred |
School Visits | Dr. Fred's Certified Children's Books | Science Project Discussion Area | Links To Fellow Writers ]
---
Dr. Fred logo and art may not be reproduced in any form for commercial or educational use without the written permission of its owner, Alfred B. Bortz.