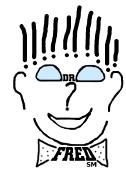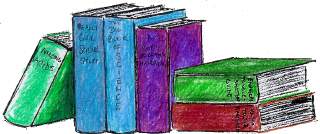 CATASTROPHE! GREAT ENGINEERING FAILURE -- AND SUCCESS by Fred Bortz
(W. H. Freeman, Scientific American Books for Young Readers, 1995, ages 9-14, 80 pp.) ISBN# 0-7167-6538-1 (hardcover) 0-7167-6539-X (paperback)

Shop for this title in hard cover.



Shop for this title in paperback.

Read an article about Catastrophe! from Investor's Business Daily Leaders & Success page, November 2, 2000.

Beginning with a Prologue that tells the true story behind Murphy's Law and the Law's true meaning -- You can succeed if you pay attention to things that may fail -- the author takes us on a tour of some of the most fascinating failures of engineered artifacts over the last century, with a focus on the past thirty years. Readers will
imagine dancing on the Skywalks of the Kansas City Hyatt before their catastrophic fall,
rock and roll with Galloping Gertie,
imagine the last ride aboard doomed aircraft,
feel the agony of the engineers who were fearful before Challenger exploded,
wonder what the Three Mile Island meltdown means for our future,
relive the Great Northeast Blackout as they envision potholes on the Information Superhighway,
feel the terror of the people engulfed by water as a defective dam failed, and Lake Conemaugh became a roaring cascade on its way down the mountain to Johnstown.
Despite all its attention to failure, the book is really about success, a theme that the author establishes in his dedication: "In memory of my father, Harry A. Bortz (1901-1991) who taught me not to fear failure, nor to accept it, but to learn from it in order to succeed." He learned his father's lesson well.
This book was designated a "Selector's Choice" on the National Science Teachers Association - Children's Book Council List of Outstanding Science Trade Books for Children for 1996.
---
Text copyright 1997-2000 by Alfred B. Bortz, all rights reserved
---

[Dr. Fred's Office |What's New? | Meet Dr. Fred! | Books By Dr. Fred | Ask Dr. Fred |
School Visits | Dr. Fred's Certified Children's Books | Science Project Discussion Area | Links To Fellow Writers ]
---
Dr. Fred logo and art may not be reproduced in any form for commercial or educational use without the written permission of its owner, Alfred B. Bortz.