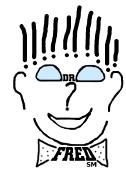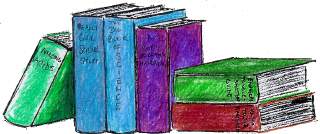 THE LIBRARY OF SUBATOMIC PARTICLES by Fred Bortz (Rosen Publishing Group, 2004, ages 10-up)


---
This set has been thoroughly revised and updated, with additional titles added on the Higgs Boson and the Large Hadron Collider.

Click here to learn more about Exploring the Subatomic World from Cavendish Square Publishing.
---

Old Web Page Follows


---
THE LIBRARY OF SUBATOMIC PARTICLES by Fred Bortz (Rosen Publishing Group, 2004, ages 10-up)

These books tell the history and science of the discovery of subatomic particles that make up everyday matter. Although the subject matter is related, each book spotlights a different particle. Separately, the books are useful for science reports and research. Together, they weave a remarkable and exciting story of discovery that takes readers to the limits of human knowledge of the very small and, surprisingly, the very large.


For more information on subatomic particles and the scientists who studied them, "Dr. Fred" recommends the following links:



Maren Ostergard of Bellevue Regional Library, WA, praised the Library of Subatomic Particles in School Library Journal, October, 2004:
Each of these books provides a thorough overview of its subject.... Well annotated, the graphics are a welcome supplement to the texts.... [E]specially useful for reluctant readers.... Excellent additions [to grade 7-12 library collections] for research and reports.

And Larry G. Evans wrote in Science Books and Films (vol. 41, no. 3):
...These books do a good job of describing the process of scientific discovery, the uncertainties involved, and the unlikely results that can occur. Throughout the volumes are nice stories about how experiments and the difficulty in interpreting them can lead to new theories, which then need to be tested with new experiments.... Highly Recommended

To order each title from Amazon.com, click on the book cover.



The Electron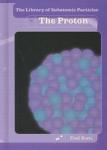 The Proton
The Neutron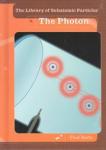 The Photon

The Neutrino

The Quark
---
Text copyright 2004-2015 by Alfred B. Bortz, all rights reserved
---



[Dr. Fred's Office |What's New? | Meet Dr. Fred! | Books By Dr. Fred | Ask Dr. Fred |
School Visits | Dr. Fred's Certified Children's Books | Science Project Discussion Area | Links To Fellow Writers ]
---
Dr. Fred logo and art may not be reproduced in any form for commercial or educational use without the written permission of its owner, Alfred B. Bortz.